"Nightmare Triptych" From Left to Right: The Waiting Room (60 x 72) , The Sales Pitch (60 x 40) , The Aftermath (60 x 72), 1988-89, Oil on Canvas
.
.
SCHEDULE of CLASSES:
Gheno currently teaches at
The Art Students League of New York and The 92ND ST Y in New York City
and formerly for 28 years at The National Academy School (now on hiatus) in New York City.
He is also Professor Emeritus, The Lyme Academy College in Old Lyme, Ct.
.
The Art Students League of New York
215 W. 57th St.
New York, NY 10019
Phone Number: (212) 247-4510
Figure Painting and Drawing Mon-Fri, 9 AM to 12:30 PM
(Instructor is present two days each week, usually Monday and Thursday.)
.
The 92nd st. Y Fine Arts Program
1395 Lexington Avenue (at 92nd st), New York, NY 10128
Phone Number: (212) 415-5500
Figure Painting and Independent Projects: Sat. 10-12:30 and 1:30-4 PM
Registration for Fall 2017 begins August 2nd.
Register online

(Click School names above for more information)
...
CURRENT GROUP SHOW:
Art Students League of New York Faculty Show on view September 8-28th, 2017
215 W 57th st.
New York City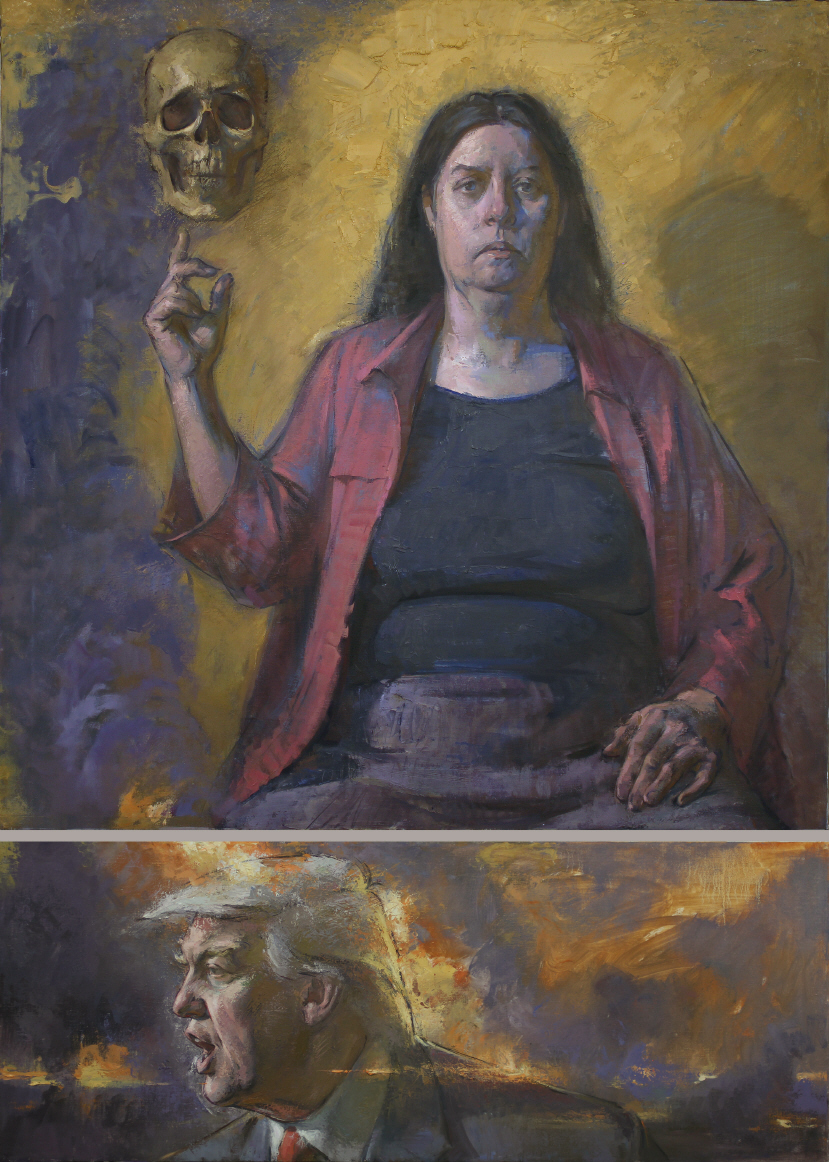 Dan Gheno, Ragnarok Begins 1: Death of the Demos, diptych, oil, 2016-17, 50 x 36 inches
For an explanation of the symbolic imagery in this painting and others, click here.
....
CURRENT PUBLICATIONS INCLUDE:

From North Light Books: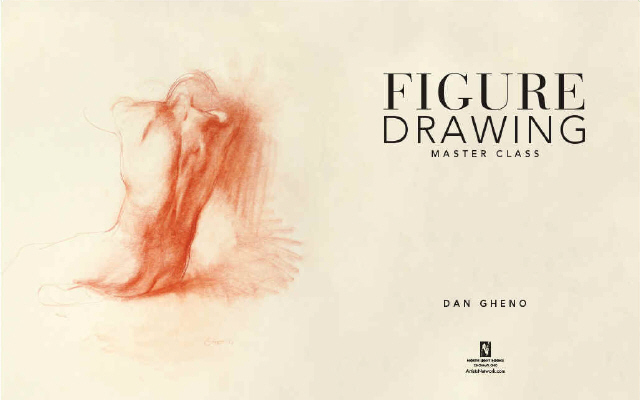 Order from Amazon.Com by clicking on the link below...
Figure Drawing Master Class: Lessons in Life Drawing
or directly from North Light below:

Pre-Order Figure Drawing Master Class Book from North Light Shop and Save 27%!
*
Gheno's Book mentioned in Artist's Magazine online blog (Click Here)
*
Click Here for PDF of anatomy article written by Gheno, recently posted by Artist's magazine online blog.
*
Images and one page essay in the book: "The Art Students League of New York, Classical Life Drawing Studio."
Click here for excerpt from book.
.
Gheno's article, "How Different Materials Affect the Drawing Process" is currently featured in Drawing Magazine, Winter 2017: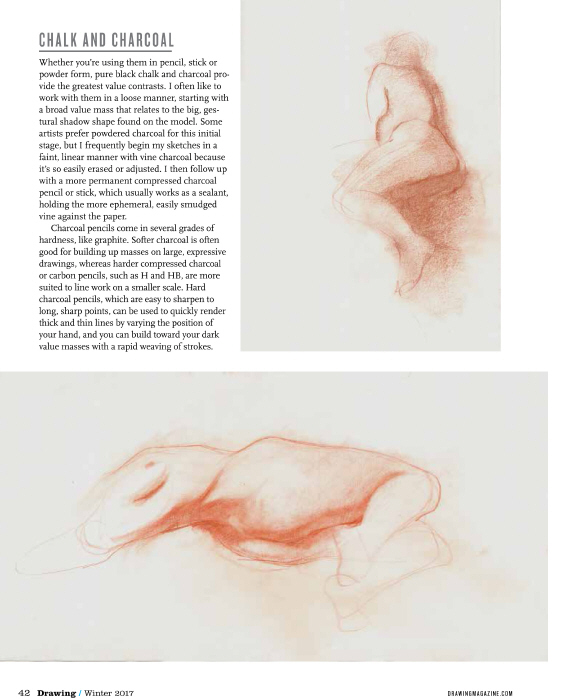 Sample page from article.
...
Interview conducted by Blane Charles on "Elements of Fierce."
Click on Arrow for Part One
Click Here for Part Two of This Interview.
This entire website is Copyright © 1999, 2000, 2001, 2002, 2003, 2004, 2005, 2006, 2007, 2008, 2009, 2010, 2011, 2012, 2013, 2014, 2015 and 2016 by Dan Gheno
and is protected by U.S. and world law. This is not a commercial site, and you may download images and text for personal
and educational use only. Images by other artists, copyright by their respective owners.