The Man Who Would Invoke Kali Yuga, 2016-2018, oil on canvas, 45 x 32 inches.

.
Currently on view in Art Students League of New York
Faculty Show until October 16th. 2022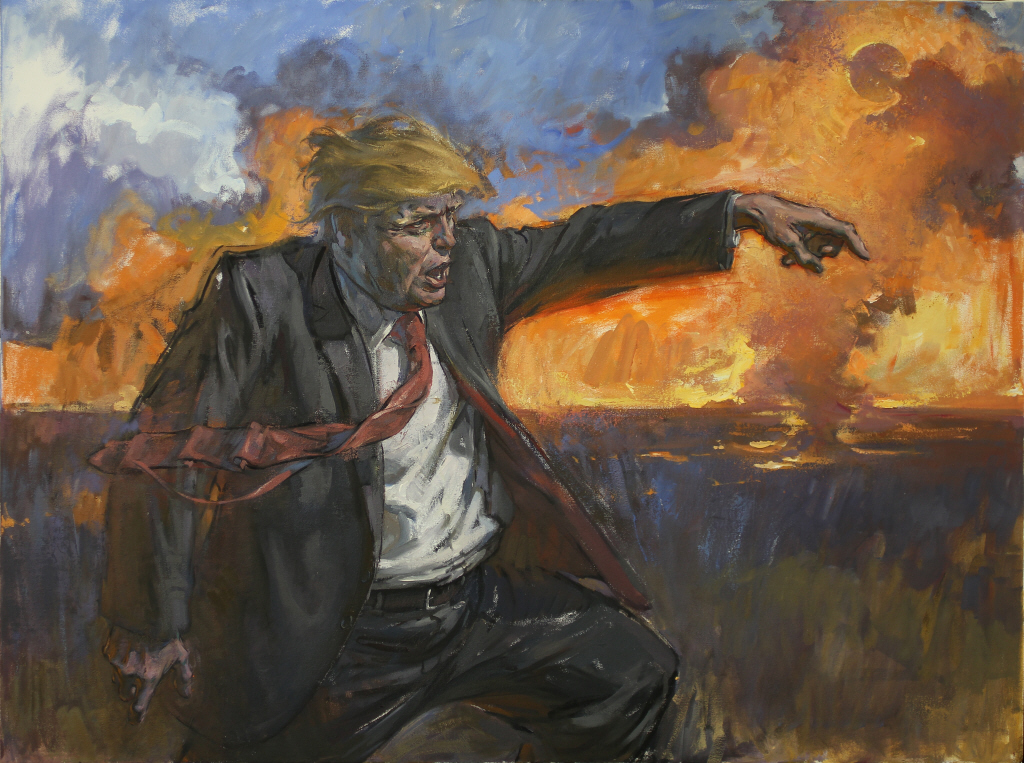 Dan Gheno, Title: "Predator: The Bringer of the Eclipse," (30 X 40 oil on canvas)
Currently on view in the Art Students League Gallery, 215 W 57th St, New York City
until October 16th 2022

....
PUBLICATIONS INCLUDE:

From North Light Books: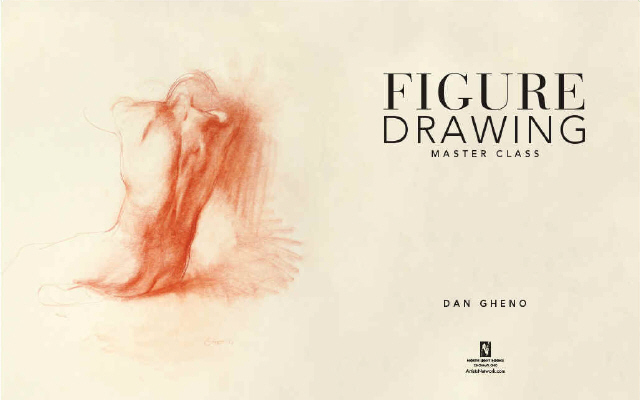 Order from Amazon.Com by clicking on the link below...
Figure Drawing Master Class: Lessons in Life Drawing
*
Now also translated into Chinese: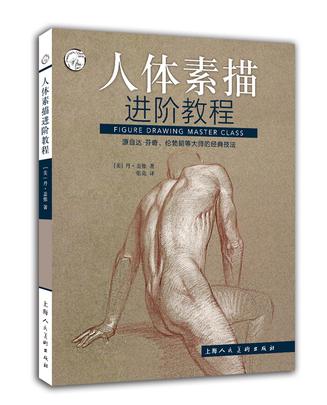 Click this link to buy Chinese Translation
*
Gheno's Book mentioned in Artist's Magazine online blog (Click Here)
*
Click Here for PDF of anatomy article written by Gheno, recently posted by Artist's magazine online blog.
*
Images and one page essay in the book: "The Art Students League of New York, Classical Life Drawing Studio."
Click here for excerpt from book.
*
Article in Artist Magazine, December 2019
...
Interview conducted by Blane Charles on "Elements of Fierce."
Click on Arrow for Part One
Click Here for Part Two of This Interview.
...
Political Imagery
.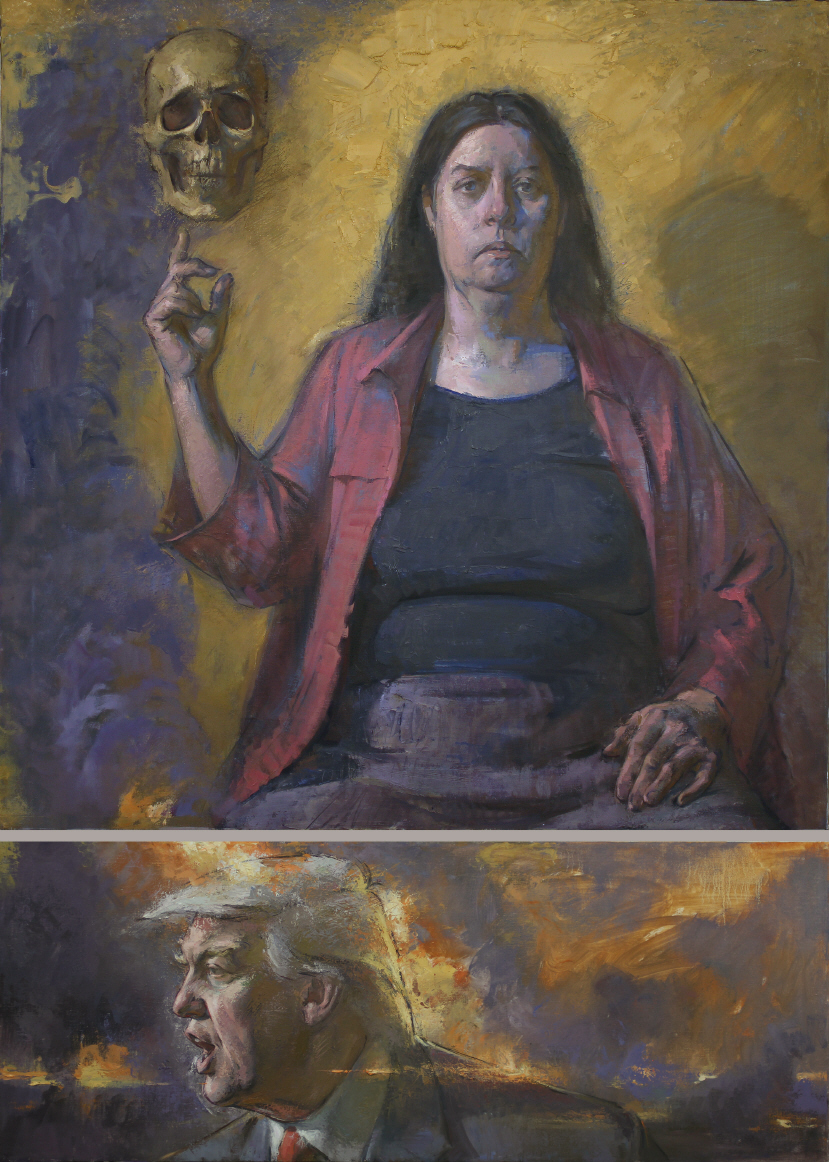 Dan Gheno, Ragnarok Begins 1: Death of the Demos, diptych, oil, 2016-17, 50 x 36 inches
For an explanation of the symbolic imagery in this painting, the one below and others, click here.
.
____________________________________________________
This entire website is Copyright © 1999, 2000, 2001, 2002, 2003, 2004, 2005, 2006, 2007, 2008, 2009, 2010, 2011, 2012, 2013, 2014, 2015, 2016, 2017,
2018, 2019, 2020 and 2021 by Dan Gheno and is protected by U.S. and world law.
This is not a commercial site,
and you may download images and text for personal and educational use only. Images by other artists, copyright by their respective owners.